subscribe to our mailing list

By subscribing to our mailing list you will be kept in the know of all our projects, activities and resources

Thank you for subscribing to our mailing list.
05.06.22
2022 Parliamentary Elections: Electoral Competition Masking Common Interests
As in-country voting approaches, TPI presents to you the map of alliances across the competing political groups.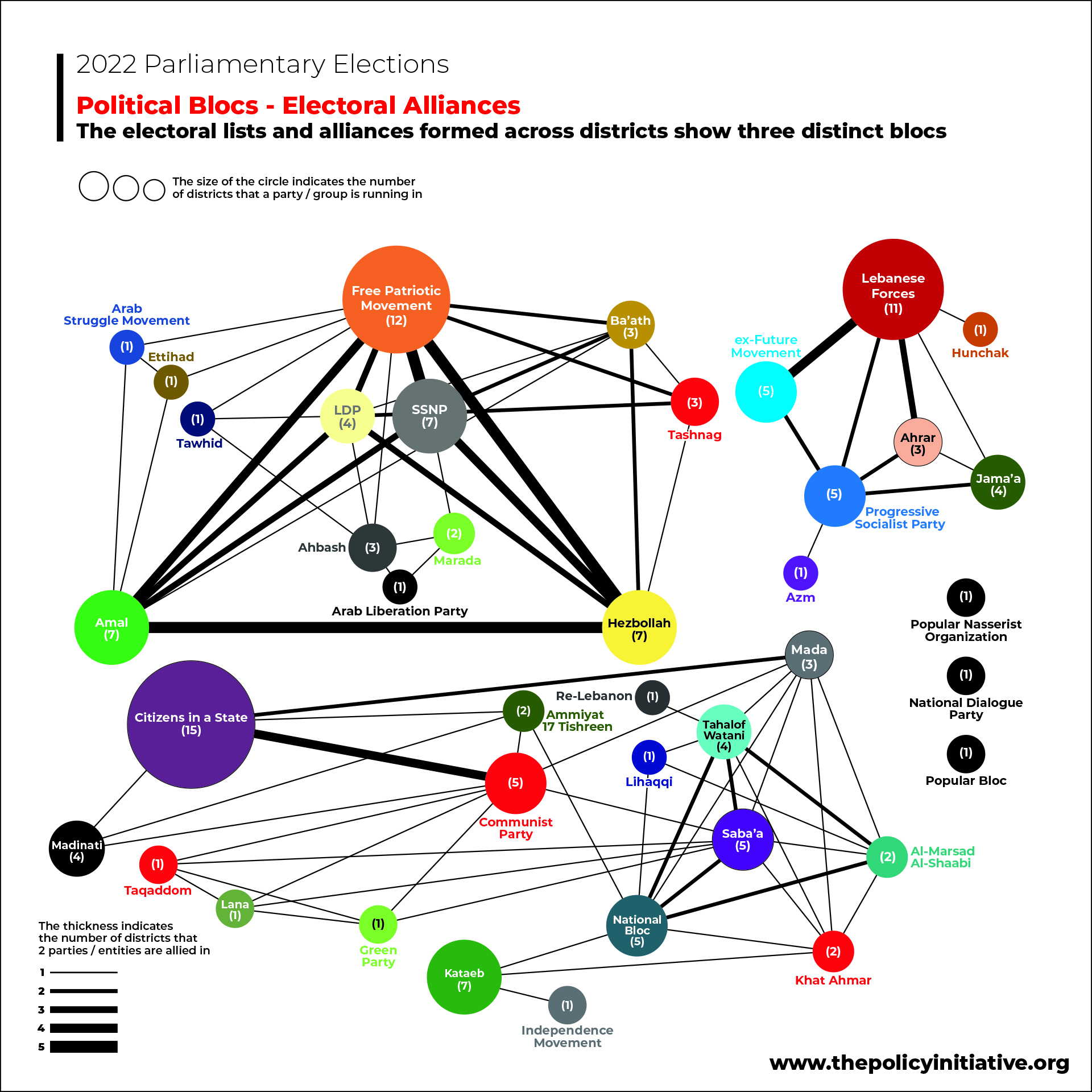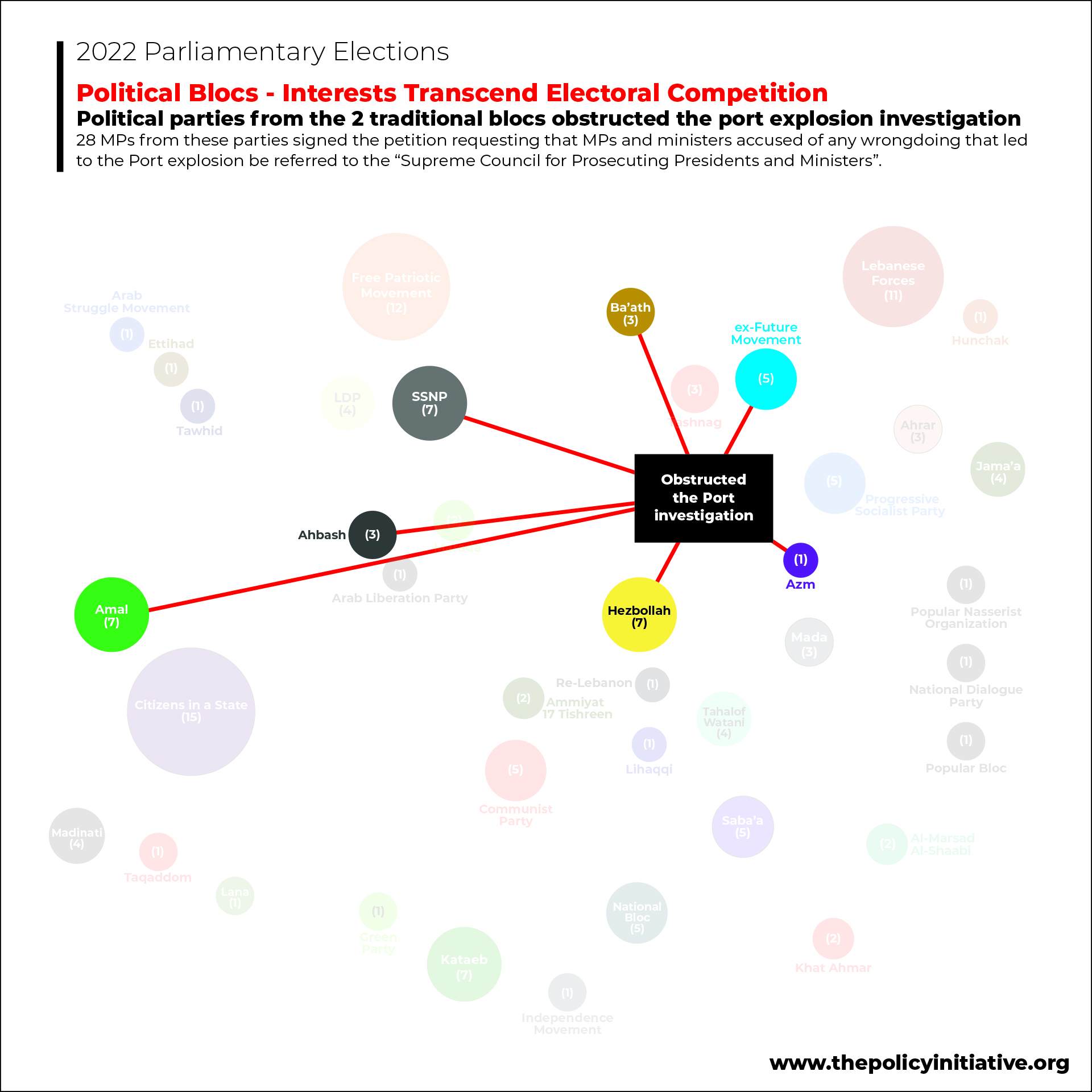 While the map shows clear polarization, most traditional groups have allied in crucial moments since 2019 to preserve their common interests, including supporting the monetary regime, sabotaging Lebanon's economic recovery plan, and obstructing the investigation into the Beirut Port explosion.